We are Big Picture
Seven years in the making.
Big Picture was founded in 2014 by Dr. Tom McKinnon. Following a 15-year career in finance, Tom decided to train as a doctor, where he quickly recognised the significant role that smart technology, including artificial intelligence, could play in improving the levels of service and patient care across the healthcare system. Although Tom loved working as an emergency doctor, he was frustrated, knowing it could be done better.
Since then, it has been Big Picture's mission to transform patient care globally using the power of technology.
The problem.
The patient journey has changed organically over many years. Traditionally, it was one patient to one doctor, in one location, but this has evolved to be one patient too many care providers across many locations.  The underlying technology infrastructure was (and still is) built around this 1:1 relationship, and it is no longer suited to the new fragmented patient journey.   
As a result of this fundamental change in the patient journey, although the treatment of disease has improved drastically, the patient's care remains siloed.
Globally, the demand for healthcare continues to outstrip supply, and so costs are spiraling unsustainably. A vast amount of resources is wasted in every step of the existing patient journey because of these siloed models of care. To date, the solution has been either to throw more resources (Doctors and nurses) at the problem or to implement point solutions like AI and video conferencing. Neither of these solves the systemic problem of unlocking true capacity in the system.

Our solution.
To connect the healthcare ecosystem. Our platform enables new models of collaborative, distributed, and intelligent care to optimise patient outcomes and make smarter use of healthcare resources, through the creation of digital pathways.
The platform provides the underlying infrastructure that enables a more effective healthcare ecosystem through the interoperability of structured data between all stakeholders.
Meet the Team
Our growing team is split between Sydney and London. The unique infusion of Technology, Design, Clinical and Business expertise enables us to create an industry-transforming platform.
Business Services
Dr Tom McKinnon
CEO & Founder
John Atkinson
Executive Chairman
James Hansord
Finance Director
Alan Bonfield
Head of Regulatory Affairs
Mimi Schilz
Service & Delivery Manager
Netta Nyrhinen
Head of Communications & Coordination
Olivia Kellas-Kelly
IT Support Manager
Sreedha Pavangat
HR (Recruiter)
Mariam Datoo
Project Manager
Engela van Rooyen
Infosec Compliance Project Manager
Kristina Posadas
Clinical Safety Officer
Clinical
Dr Connor Toal
Clinical Lead
Dr Ozzy Aldabbagh
Clinical Lead
Design
Paul Moran
Head of Design
Kirsten Randall
Senior Product Designer
Sarah Esteban
Product Designer
Elisa Guth
Product Designer
Product
Paul Redfern
Chief Product Officer
Mirette Gerges
Product Manager
Karolina Kisiel
Product Manager
Anna Simons
Product Manager
Nicholas Agnew
Technical Product Manager
Brad Littleton
Head of Research
Angus Forth
Head of Data Analytics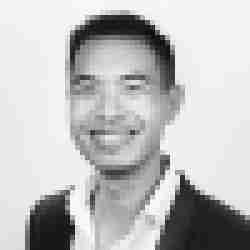 Edwin Cahyadiputra
Scrum Master
Engineering
James Carpenter
Chapter Manager (DevOps)
Shalvi Gupta
Chapter Manager (QA)
Robert Sandona
Chapter Manager (Front End)
Sabrina Bourouis
Senior Software Engineer (Front End)
Kamal Chapagain
Software Engineer (Back End)
Dustin Hsiao
Software Engineer (Back End)
Adam Thompson
Software Engineer (Back End)
Stuart Sontag
Senior Software Engineer (Integrations)
Joey Lam
Software Engineer (DevOps)
Archana Jain
QA Test Engineer
Divya Gupta
QA Test Engineer
Shivani Menghani
QA Test Engineer
Dasun Rathnayake
Software Engineer (Back End)
Puria Golgoonnejad
Software Engineer (Back End)
Manikanda Muniasamy
QA Test Engineer
Ruby Lamadora
Software Engineer (Front End)
Simon Burford
Senior Software Engineer (Front End)
Robert Wilde
Software Engineer (Back End)
Andrea Sartori
Senior Software Engineer (Back End)
Eduardo Mahia
Software Engineer (Back End)
Krishna Chilakalapudi
QA Test Lead
Robert Sims
QA Test Engineer
Jay Modi
Software Engineer (Full Stack)
Brian Modra
Senior Software Engineer (Integrations)
Patrick Chan
Software Engineer (Integrations)
Minh Hoang
Cyber Security Lead
Robin Singh
Senior Software Engineer (DevOps)
Advisors
Dawn Sim
Global Clinical Lead (Ophthalmology)
Pearse Keane
Global Clinical Scientific Advisor